Education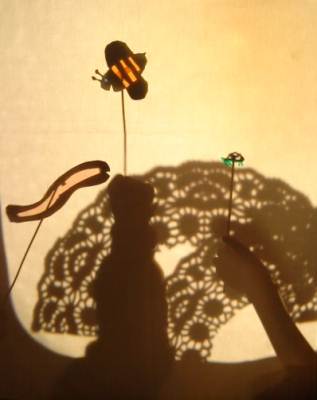 Hit Gelamp are available for shadow theatre workshops and performances for children aged 5 and up.
A typical workshop involves:
a performance by Hit Gelamp of a short shadow show
shadow and silhouette play
construction of simple shadow puppets
a short performance by the children
We currently have a shadow show suitable for children called Little Foxie. This is about a little fox who wants a new tail but finally realises the beauty of her own.
Shadow theatre works well with all kinds of stories; Greek Myths, fairy tales, songs, poems...